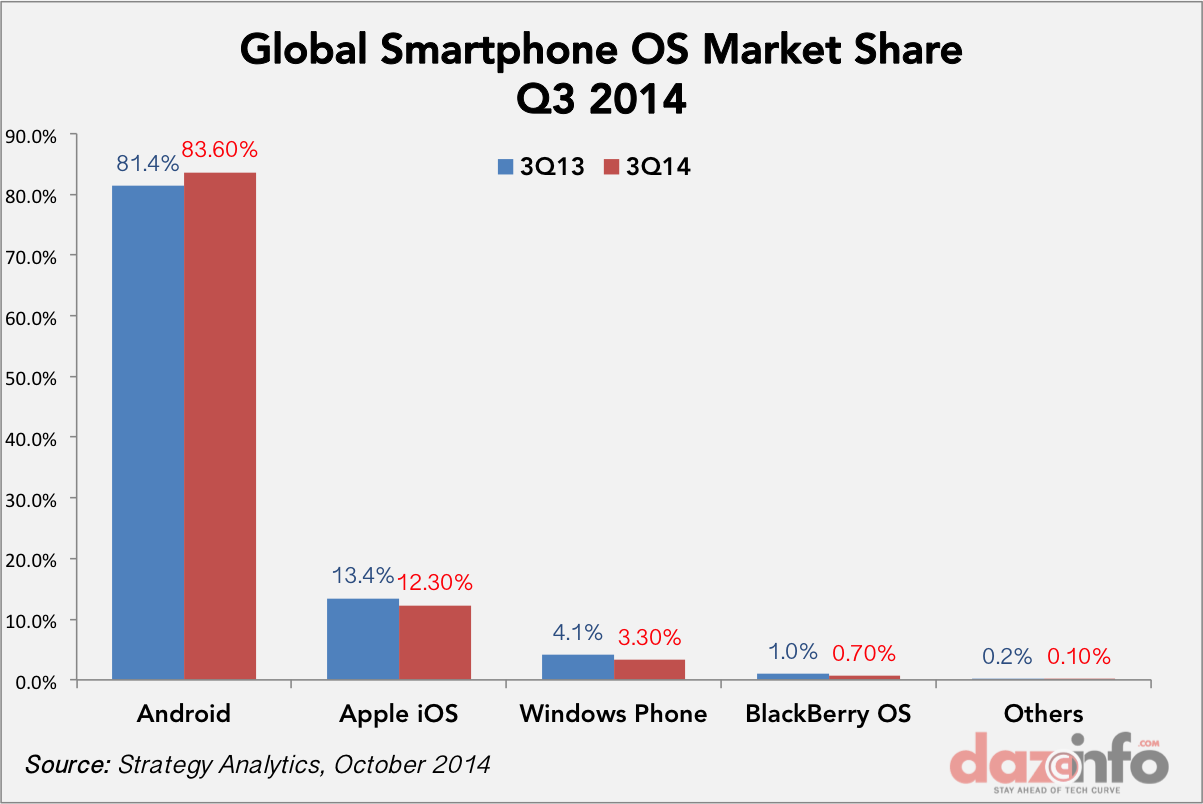 In comparison to 2013 (Q3), Android increased its market share from 81.4% to 83.60% worldwide in 2014 (Q3) while Apple iOS OS market share decreased from 13.4% to 12.30%, Windows Phone OS market share decreased from 4.1% to 3.80% and other OS' market share also went down. Also, more Android users downloaded the apps than any other year and actually started using them. So, it increased the number of power users for Android too.
Unlike regular users, power users are those who like to use advanced features of apps, finding and installing important apps to make their lifestyle more productive. If you're not a Android power user and without wasting much of your time in trying various apps, if you want to get the list of useful apps that can make your lifestly more productive then we've got a list of them for you.
Yahoo News Digest
Whether you're a student or employee, businessman or politician, its important to stay updated with important news that may concern you. So, install Yahoo News Digest which provides you definitve summary of important, need-to-know news. Digests are delivered twice a day – once in the morning and once in the evening. All the top stories are summarized and presented with the key information that you need to stay on top of what's happening.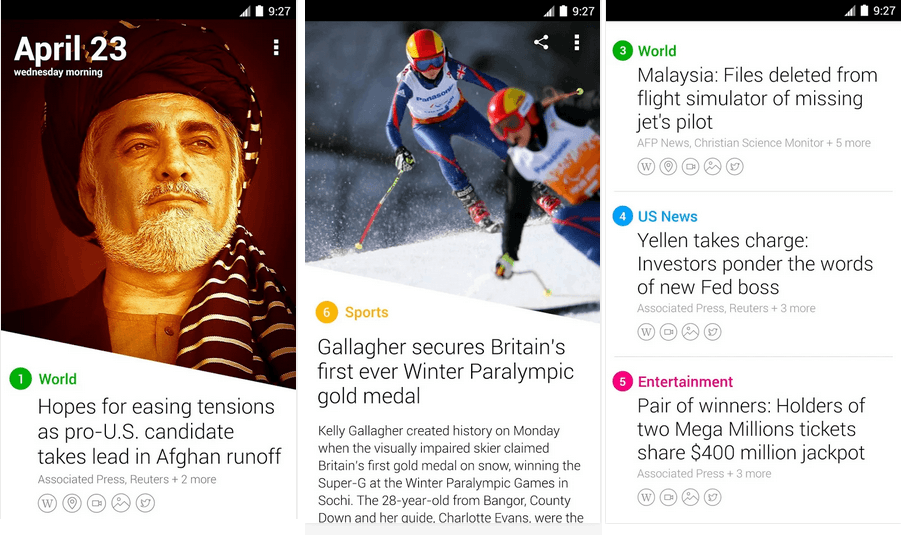 Dropbox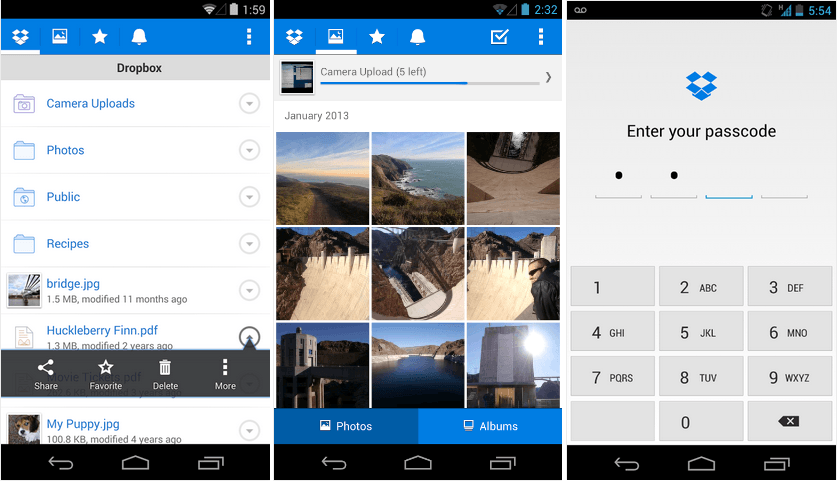 Thoug we have Google Play App Store but their are many awesome apps that are not available at Google Play. For those who want better app store to search for cool Android apps which are better arranged, categorized and available in much clean, clutter free and decent interface, MoboMarket is a must-have app to install. In comparison to Google Play Store, it has a number of features, that you will like:
Geo-location based content recommendation so that you can have popular local apps available in your native language
Editor Picks & Special Collection to find best among hundreds of apps for same purpose
Innovative Search & Recommendation – Advance search, quick app select and more
Practical phone management featuresto – that optimizes phone's performance by cleaning residual files, clearing and boosting RAM.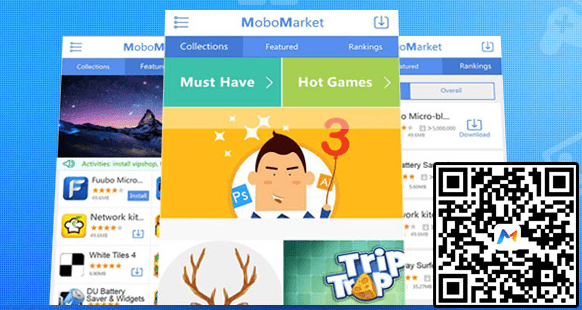 Evernote is one of the most favorite app of students, businessmen and employees who need to create, save and synchronize short notes. It lets you write notes of all types, from short lists to lengthy research, and access them on any device. Collect web articles, handwritten notes, and photos to keep all the details in one place.
Opera or Chrome may outperform in speed but if web browsing speed is provided good, the next thing matters is web browsing experience in which Dolphin outperforms all the available mobile browsers. Not only it serves best web experience for Android OS but also the web browser is overloaded with tons of features like smart gesture & sonar, addon support, mobile-pc sync, WiFi broadcast and more.
image: http://cdn.techgyd.com/dolphin-browser-hd3.jpeg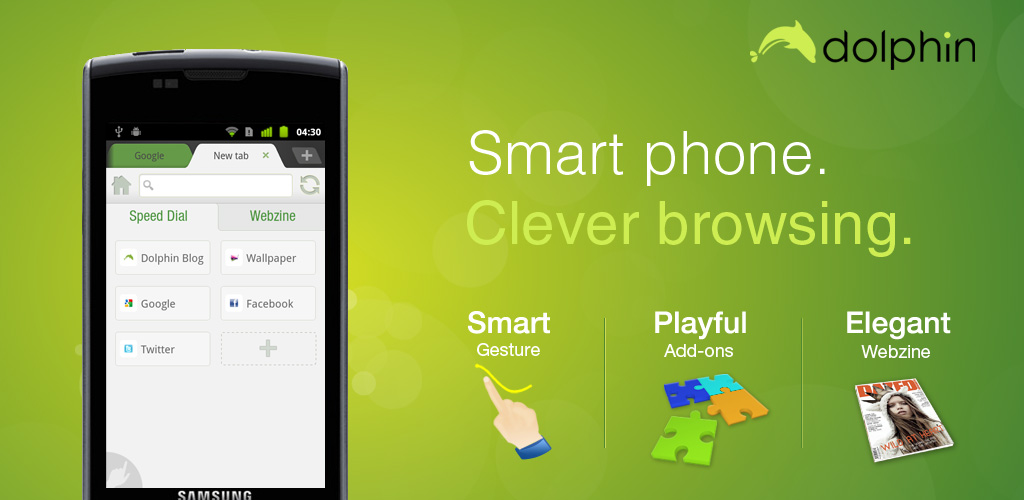 Swiftkey Keyboard
SwiftKey Keyboard is a free, award-winning keyboard app for Android that learns from you, delivering the best next-word prediction, smarter autocorrect, support for over 800 emoji (emoticons), Emoji Prediction and much more! SwiftKey is an alternative touch keyboard that gives you smart, fast typing on Android – free.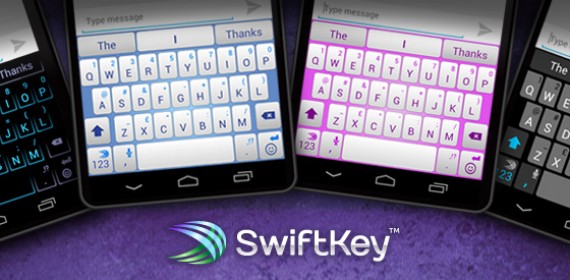 Shazam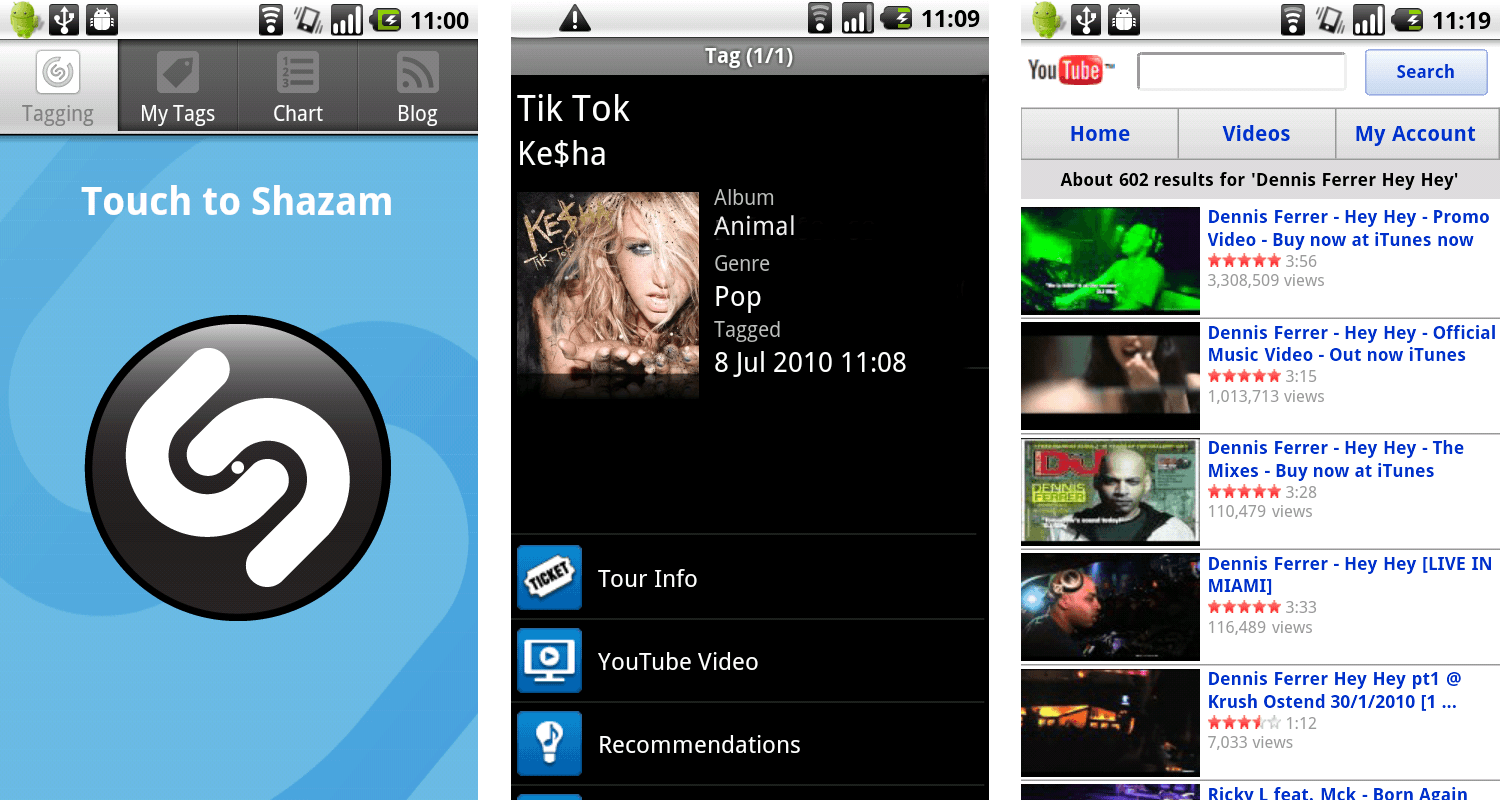 Telegram
Less popular but Telegram is better messanger than dominating messaging app WhatsApp. The interface is very similar to WhatsApp but there are few additional features like Cloud sharing, 100% Free, Telegram group can have more than 200 users, you can brodcast your message up to 100 people at a time, file sharing (doc, zip, pdf, etc.) and more.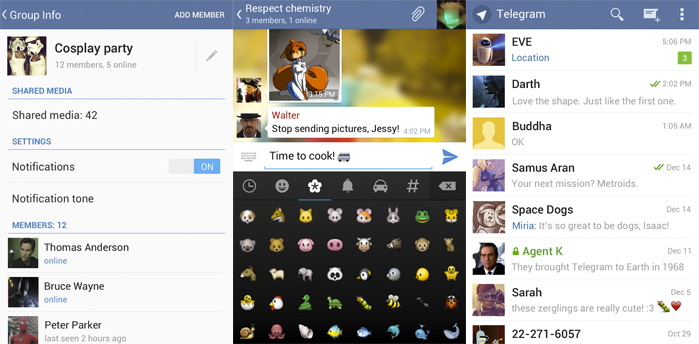 Clean Master (Speed Booster)
image: http://cdn.techgyd.com/Clean-Master.png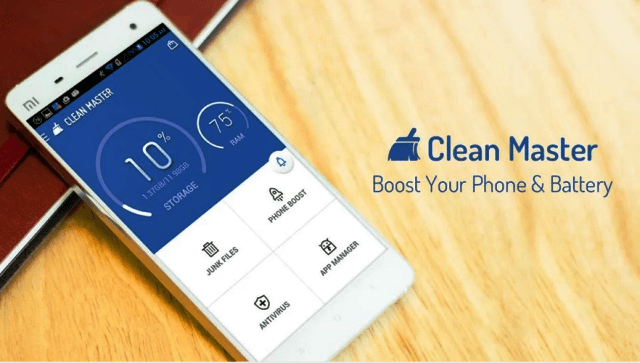 7 Minute Workout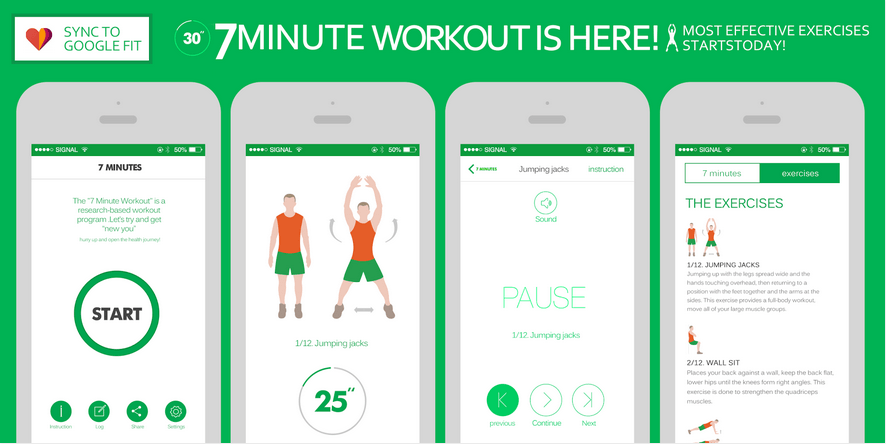 ES File Explorer File Manager
It's common for Android smartphones to have pre-installed Android file manager app. But, if it's not already installed in your Android device and you're finding it hard to explore your memory card, internal storage and folders, install ES File Explorer. It is the best file manager application in Google play.
It functions as all of these apps in one: file manager, application manager, task killer, download manager, cloud storage client (compatible with Dropbox, Google Drive, SkyDrive, Box.net, Sugarsync, Yandex, Amazon S3, and Ubuntu One…), FTP client, and LAN Samba client. It provides access to pictures, music, video, documents, and other files on both your Android devices and your computers.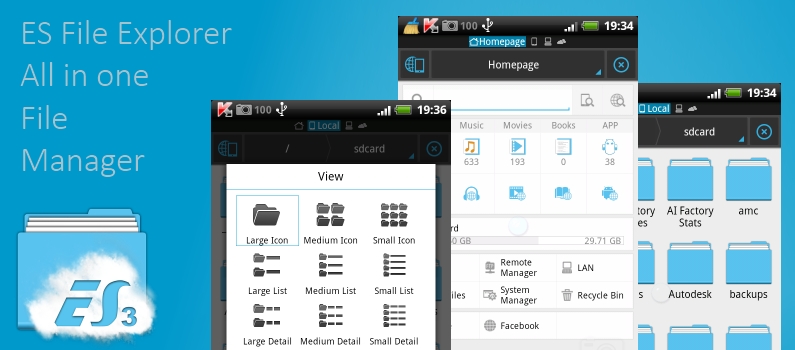 Camera Zoom FX
Don't ask others not to click your great shot from your powerful smartphone's camera, blame yourself for not installing Camera Zoom FX in your device. Camera Zoom FX has very cool features like stable shot, timer, voice activated, burst mode, HDR mode, time lapse, shutter animation, and lot more features to provide you best photo-clicking experience.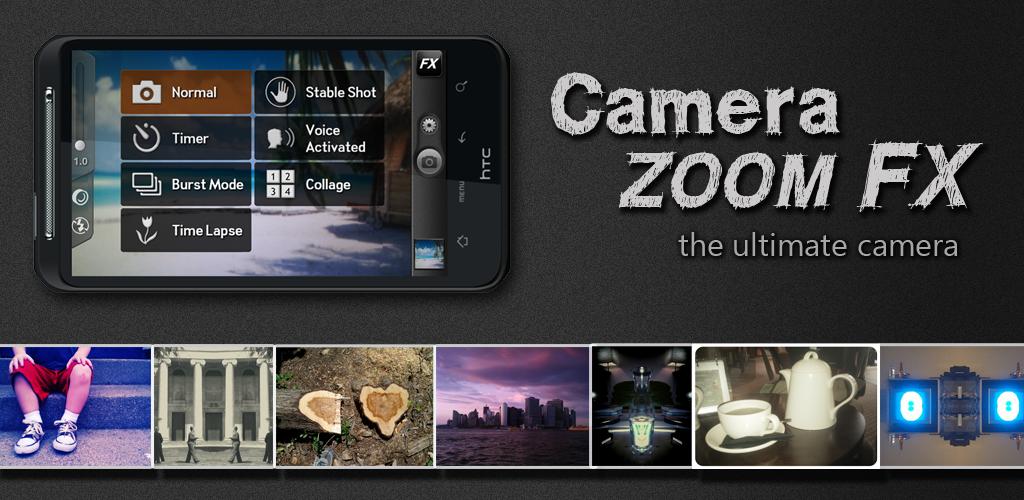 Fotor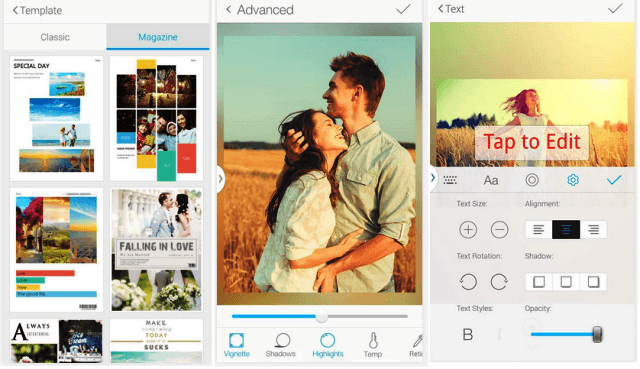 Nova Launcher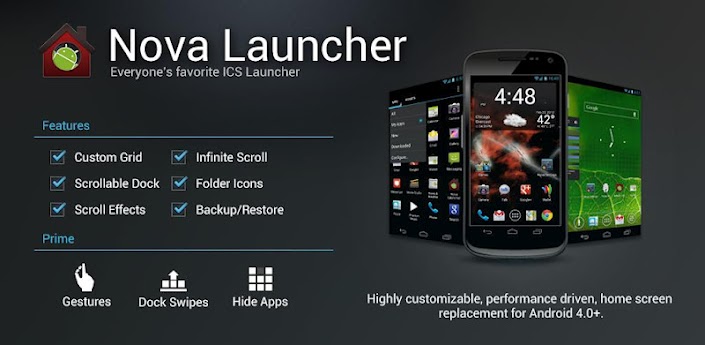 Vine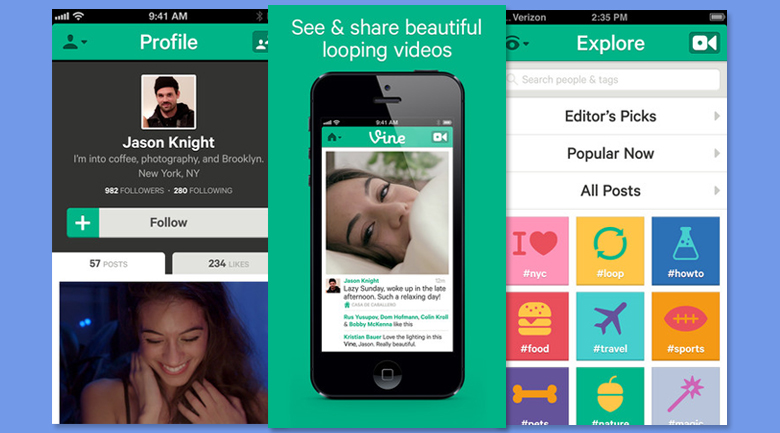 Best Way to Get Emoji on Any Android Phone and Tablet
Emoji are ideograms or smileys in form of visual communications which is commonly used in electronic messages and some other webpages. Most individuals see Emoji as the expanded version of the smiley emoticon. And getting Emoji on any android device is quite tricky. Today's stroll, I would brief you guys on the best way to enable Emoji on your android devices.
Best Method- By installing a third party Keyboard
First off-

Locate the device menu and tap the settings icon from the app drawer.
Then from the settings interface, tap on the

"

language & input

"

menu to open it.
Then check the type of keyboard that is installed. If already that you have Google keyboard installed and enabled, then simply switch to the emoji input while typing from your android. But if you don't have Google keyboard installed and enabled from your device, the you would be needing to downloading one. So continue with the below step.
Simply go back to the main menu of your android device and from the app drawer, tap on the playstore or Google market icon. Then from the market or Google playstore, simply search for any of this third party keyboards.
o
Google Keyboard- which is the most recommended and easiest keyboard to access Emoji
The next step you are to take, is to download any of the keyboards found. Then install it.
Once you have successfully installed the keyboard, go back to the main menu of your android device, then from the app drawer, tap on settings icon and from the settings interface, tap on

"

language & inputs

"

menu. Then from that interface, select the newly downloaded keyboard as the primary keyboard.
Once you have proceeded the above instruction, then you can simply switch to Emoji input while typing. You can access the Emoji by pressing the smiley face, pressing and holding spacebar and press and hold the send button.
Then select your lovely Emoji and you are done.
IWNN IME Method- Recommended for Nexus devices
The iWNN IME method is another easiest method of getting emoji on your android device (Nexus), but this method is highly recommended for Nexus users.
First off-

From the main menu, tap the Settings icon to switch over to its interface.
From the settings interface, tap on the

"

Language & input

"

menu.
After you have open the Language & Input menu, then check the

"

iWnn IME

"

box. Keep in note that the iWnn IME is another virtual keyboard which also contains Emoji characters and not all android devices acquires the iWNN IME, expect for android devices from the Nexus line. Keep in touch that, if you are a nexus user, and you don't have the virtual keyboard on your device, then the previous method is the best alternative for you to get Emoji on your android. If you have the iWNN IME, then you are good to go. When typing, you can simply switch to Emoji mode, by just holding down the space bar or pressing the input key.
Hope the brief methods explained above really helps. For more android related tips and tricks, you can simply visit our android section.
So we are her with a list of the Best Custom ROMs available for
android
at the moment. This is 2014's top list of Custom ROMs that make the best out of your android. Do you actually need a custom ROM for your Android device. Do got really don't that ya it is time to ditch
the stock
androidROM and move on while replacing it with newer and better custom ROMs.
Firstly you need a Rooted android device which will make the falsify of new ROM much easier and stable.
What is the best Custom ROM for your Android smart phone?
This is a very common question asked by people who are eagerly wanting to flash a ROM. We all already know that every androiddevice does NOT support every ROM.
So one either needs to build his own ROM or he will just read this
article
and un reveal the secret to know which ROM will work the best for a specific smartphone.Well every Phone cannot be Flashed wit CynogenMod or something like that ! Like for high end devices that's the best choice but fir mid range and low edge smart phone CynogenMod doesn't even stand a chance so we have a
tool
that will find a supported ROM for your device within seconds may your device be famous or not at all known ! This tool will just Find it just read the post on the link below.
How to find
the best custom ROM that Supports your AndroidDevice.
Top 10 best Custom ROMs for Your Android Device
Just read on for the best Custom ROMs on Android and Get the best out of Your android Smartphone. We have kept together a set list that too for your pleasure :P. We will be very specific in ranking one over others on a small loop hole or even a bad interface ! it can be anything so do read what lacks and what Rocks in respective custom ROM and
consider yourself
in a do-or-die situation and if you DO the just Get the ROM. "Im too Straight Forward " i hear this often. I will also be tagging devices that currently known to support the Respective ROM
Surely im gonna miss a few things (Well i will try not to but Still i know i Will :P) , Off course i haven't tested all of then on my Device. So Do let me know if you want me to add a few details of Issues or bug fixes in the comments. Ill be really glad to hear from you .
So here Goes the list in descending Order !
CarbonRom
The CarbonRom is ranked the lowest in our count down but that doesn't means that this is the worst ROM but it actually means that we have 9more ROMs better than this which you will read further. It is a new ROM that is of course an aftermarket firmware based on Android 4.2.2 from AOSP. Some of the features included in CarbonRom are: PIE, Unofficial Voodoo sound support, lock screen options, Chronus Clock widget (from CyanogenMod), customizable hardware and software keys, and much more. Following is the list of devices that can be Flashed with this ROM
Samsung Galaxy S3 (d2att, d2spr, d2tmo, d2vzw, d2usc, d2mtr, d2cri, i9300)
Samsung Galaxy Note 2 (i605, i900, t0lte, n7100)
Samsung Galaxy Nexus (maguro, toro, toroplus)
Samsung Galaxy Note International
Samsung Galaxy S2 International
Nexus 4
HTC One X International
HTC One S
Nexus 7
Nexus 10
Samsung Infuse 4G
Vanilla RootBox
Well this is another ROM ranked at 9th position in our count down. Most of us are really unaware of this ROM but this is what we are therefore we are gonna have spot light on the ROMs. The infamous ROM is built from a few sources like CM, AOKP, and Paranoid Android. The ROM also includes features like Per app DPI, Per app Tablet UI, OTA updates which makes the ROM stand no behind the other ROMs. The ROM is Currently Available for the Following devices.
Galaxy Nexus (maguro only)
Nexus 4
Nexus 7
Galaxy Note 2 (N7100, L900, i605)
Samsung Galaxy S2 (I9100, I9100G)
Samsung Galaxy S3 (I9300, I747, T999, I535)
SlimBean
The SlimBean ROM stands at the 8th position in our count down spot light. What makes it different from other ROMs is that is basically the slimmer version of the stock android ROM (that is actually what its name suggests). The ROM is packed with in built set up profiles, theme engine, and much more. The can be flashed on many devices but we have numbered just a few devices that are a bit famous ones.
Nexus 4
Nexus 10
Nexus 7 & Nexus 7 3G
Galaxy Nexus (maguro, toro, and toroplus)
Nexus S & Nexus S 4G
Galaxy S3 (I9300, d2att, d2tmo, d2spr, d2vzw)
Galaxy Note International & Galaxy Note AT&T
Xylon
The Xylon ROM is another pretty fast and responsive ROM which is famous for its fast and easy to use shortcuts. The Xylon is another custom ROM that is built off of AOSP, that actually means that the ROM is based on stock ROM with a few features added over it. Basically the features of FNV, CM, AOKP, Team BAKED, and Paranoid Android make up to be Xylon ROM . The ROM is very smooth and its reviews have revealed that the ROM is very much friendly with the Battery life and extends it at an unbelievable rate. Unfortunately he ROM is not so universal and is only available on the Google Nexus 4. This ROM needs a thumbs up from all of the Nexus 4 users.
CodefireX
The CodefireX ROM is another very high at performance and smooth at using. The ROM has a plenty of features from the CynogenMod, Well CynogenMod has just became the ancestor of all the newly developed ROMs don't know why developers these days are not coming with something new other than just amending the old features and embedding them into their ROMs.
So the CodefireX ROM has a Good user interface and has a very nice lag less performance on high end games. The ROM is available on many devices, we have set a few devices here which can be flashed with this ROM.
Nexus 4
Galaxy Nexus (Maguro, Toro)
Nexus 7 & Nexus 7 3G
Galaxy S3 (d2vzw)
LG Optimus G
Euroskank
We can compare this ROM to the CynogenMod but is less familiar and famous to most android users. The ROM is very similar to CynogenMod but has very much new and different features on over it. Most of the areas in the ROM are from the stock android but a few places are just better than CynogenMod. The ROM is good for Gaming and is very smooth at performance.The ROM is not very famous and is available for a few devices only. The following is the list o the Devices which can be flashed with Euroskank.
Nexus 4

Nexus 7
Galaxy S3 (i9300, d2att, d2spr, d2tmo, d2vzw)
Galaxy Nexus (Toro, Toroplus, Maguro)
Nexus 10
Transformer TF300T
P.A.C. True All in 1 ROM
This Very nice and off course high at performance ROM is set at the 4th position in our Countdown Set List of the Best Custom ROMs available in 2014. This is an all in one ROM that gathers and collaborates the best features of CyanogenMod 10.1, AOKP, and Paranoid Android very generously. The ROM is very good at Gaming and gas a scope of betterment in the interface as it frequently gets updated. The awesome ROM is not available f0r many devices bu t we have listed a few devices which have the capability t o be flashed by this ROM.
Nexus 4
Galaxy Note 2
Galaxy S2
Samsung Galaxy Nexus
AOKP
The AOKP doesn't needs any recognition here it is the 3rd in out Countdown list. Android Open Kang Project AOKP for this ROM which was started in 2011 with ice Cream Sandwich as its base. It's been one of my all time favorites on a Nexus device because you can change the software key colors.The AOKP has hundreds of features that's ant really be explained here but one can only understand while using This ROM. Performance tweaks, customizable LED notifications, and much more abilities of this ROM makes it stand aside from other ROMs. The ROM can be flashed on the Following Android Devices.
Nexus 4

Motorola Droid 3
Motorola Droid 4
Motorola Droid Bionic
Motorola Droid Razr
Galaxy Nexus
Samsung Galaxy Note 2
Samsung Galaxy S2
Samsung Galaxy S3
HTC One XL
CyanogenMod
The most Popular ROM in the Flashing arena is here at the second position in our list of best custom ROMs. CyanogenMod has been around since the beginning. And has gained more team members, device support and new features over the years. Including customizable quick settings, customizable software and hardware keys and much more. CyanogenMod 10.1 is available for a ton of devices. Also developers change kernels of few Phones to make this ROM work on their device. also there are plenty and thousand of Themes are available for CynogenMod on the Google Play Store. still we are not going to term any features as there are many many to be listed out here.Actually this is the best option for a newbie for flashing a ROM and i personally use this ROM and im very happy with it.
The Following are the devices that supports CynogenMod. But these are not the only devices you can check out the website to now the actual blah too long list of supported devices.
Nexus 4

Nexus 7
Nexus 10
Galaxy Nexus (Maguro, Toro, Toroplus)
Galaxy S3 (I9300, d2att, d2tmo, d2spr, d2vzw, d2cri, d2mtr, d2usc)
Samsung Galaxy Note 2 (all variants)
HTC Incredible 4G LTE
HTC One X
Motorola Xoom & Motorola Xoom 3G
Samsung Epic 4G
Nexus S & Nexus S 4G
Galaxy Grand
Paranoid Android
At the Bottom of our list of top 10 custom ROMs but is the best ant the 1st t be preferred for flashing and all other aspects.The recently released ROM is not new to every one as many of us are awaiting this ROM. While this is the first ROM to be based on android 4.2.2 JellyBean Source. The ROM includes Tons of additional features that another ROM does not offers. A few features are like pie, Changing Colors according to Apps(best for personalization), WE can set DPI according to Apps, 3 different user interfaces ( tablet/phablet/phone UI) That's not it this ROM has much more to give one can use this ROM and unveal its other features too. The ROM is available on these devices.
Nexus S

Nexus 7
Nexus 4
Nexus 10
Galaxy Nexus (Maguro, Toro, and Toroplus)
Galaxy S3 (i9300, d2tmo)
ASUS Transformer TF700T
Well this was the list of the Best available Custom ROMs in 2014 yet for Android. Keep stalking us for more. DO tell me in the comments if i missed something. Ill love to hear From you.